Biloute "Tambouye ka Deboule"
Carnaval in the Caribbean is just as big a party as it is in New Orleans Mardi Gras. Especially in places like the Trinidad, Guadaloupe and Martinique. In the Lesser Antilles, Carnaval, like Mardi Gras, is pre-party for a period of Lenten fasting. In places like Martinique and Guadaloupe however, Carnaval is implicitly about renewal where the community exorcises its demons and resets itself for a new year.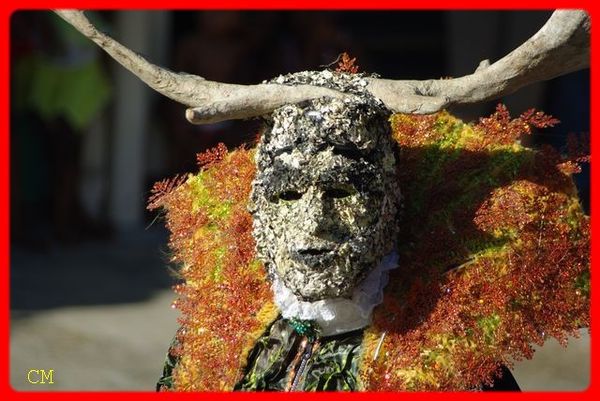 In the Guadaloupe & Martinique, Carnaval has all the pomp and circumstance of Mardi Gras, but with a more African emphasis. Parades are as common in the Antilles as are intricate masks and costumes, but their party centers on the "Vaval," the symbol of Death himself. Made of highly decorated paper-mache that towers over the parade that march across the islands' cities, the Vaval embodies the problems, troubles and sorrows of the past year and is fittingly burned at the end, wiping the slate clean for the year.