Summerfest is a gigantic, 11 day long "music" festival. Some say it's the world's largest music festival. But Summerfest is never mentioned in the same breath as SSXW, Sasquatch, Bonnaroo, Pitchfork, or any of the other "smaller" annual music festivals. That is because everyone knows that Summerfest really isn't really about the music. There was no Woodstock moment, where a group of dreamy eyed stoners said "Let's make a concert that will change the world." Summerfest started as a government idea. Milwaukee mayor Henry W. Maier wanted a festival that would boost our economy, our morale, bring our community together. It was never about the music in the first place, and it doesn't have to. We like Summerfest just the way it is. With that said, here is a list of 5 things to do at Summerfest that have nothing to do with music.
---
5. Knick knacks and paddy whacks
From drug rugs, to dream catchers, those weird juggling sticks, old tour Tees, and I even saw shower heads, Summerfest has just about everything that you will wake up the next day and regret buying.  Of Course, there are some worthwhile things that are made by some great Milwaukee artisans, but do I really need another oversized fluffy hat, or more glowsticks? Even if you don't buy anything, looking is worthwhile. I love looking at the cheesy stock photos on novelty clothing items. Satisfy the shopaholic within.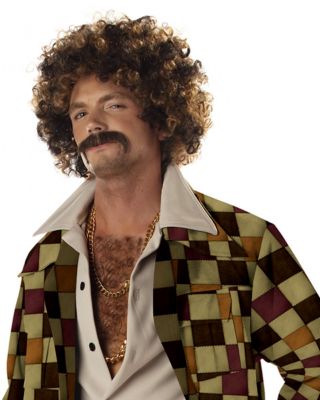 4. View the Lakefront
Chilling on the rocks of the lakefront is a time tested tradition. Head on over and spark up a conversation with some friends. Or maybe grab a blanket and roll up next to a friend to watch the fireworks. It is truly a great spot for recreational activities of any sort.
3. Sky Glide
The Sky-Glide is one of the most iconic parts of the whole fest. I know, it's not the same as the thrill rides that used to be there, but there is nothing beats tradition. Especially when the fest is all packed in and crowded, the Sky-Glide can be perfect for getting fresh air and sharing a romantic moment with that cutie that you have been flirting with all night.
2. Fried Eggplant
There is no denying that the food at the fest is tops. It seems to get better every year. And after spending 40 bucks on like 5 beers, $5 for a Wendy's cheeseburger actually doesn't sound that bad. When hunger strikes how do you choose? From Sil's mini Donuts to the Wurst garden, or Saz's, I skip them all and go straight for the Venice Club Fried Eggplant. I never thought vegetables could taste so good.
1. People watching
Summerfest is THE place for people watching. It is not your hip music fest, filled with nothing but cool looking 20 somethings. Summerfest has something for everyone, and because of it, you see the good, the bad, and the ugly. Every beautiful walk of life that fills the diverse city that we live in is there. The grounds are a visual pastiche of aged rockers who have been there since '68, young guns getting away with everything they can, beer bellied bikers who embrace the birthplace of morotcycles and beer, college students who are either seeking out or avoiding people they went to high school with, actual music fans who came to see their favorite band, and everyone in between. Summerfest is a beautiful place. Sure, sometimes it can get a little out of hand, but we know what to expect, and we love it.