Every Sunday night, on the air and on the street, Sound Travels to the global beat. This Sunday's precursor to the fete was a mixtape of original, old-school funk and boogie from all over continental Africa. A fun theme for me as Afro-funk has been a bit of a passion of mine since I stumbled upon it back in the day. On Sunday I dug though the vaults for some truly funky gems to share on the mixtape and mostly played cuts I've rarly shared and all but a few were unknown to the airwaves of Milwaukee. Here's how it went...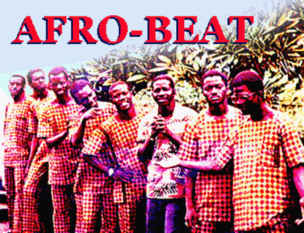 Sound Travels Sunday - Super OG Afrobeat Mixtape
Suund Travelled to The Nomad afterwards for DMT's big birthday edition and we got some great contributions from JDL and DMT's cousin, Fresh G (AKA Mike Love) came through and killed it too. Big props to those of you all that made it a truly funk night. The highlight of my week, truly. Bless.