640
429
Corinne Bailey Rae
Friday at 7 p.m. @ Turner Hall Ballroom
I bet a bunch of people are sleeping on Corinne Bailey Rae's show this Friday. Snoozing on a Grammy Award winning, a MOBO award winning, a Mercury Music prize winning singer — I mean what else does a girl gotta do to get you to take a flyer on her show? From Leeds, England, singer/songwriter/musician Corinne Bailey Rae shot to stardom with her self-titled #1 UK debut album in 2006, featuring the global hits "Put Your Records On" and "Like A Star." And yet here we are, her show isn't even sold out. Treat this as an opportunity then, and see the best singer in town this weekend.
9th Annual Mish Mash Fest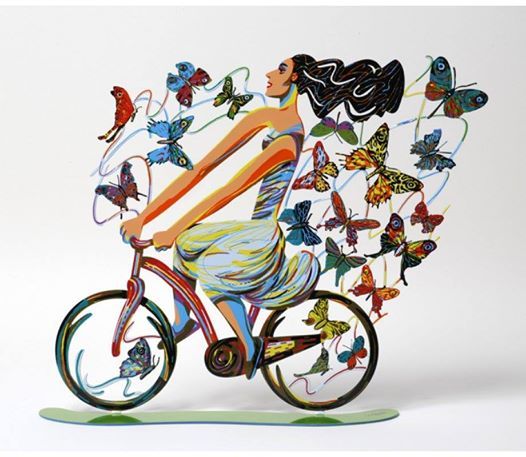 Friday 3 p.m. @ Art Bar
Mish Mash Fest is like many all of the shows happening in Riverwest this weekend, in that it's a part of the central-periphery of the Riverwest 24 bike race — the festival-within-the-race. Now in its ninth year, Mish Mash Fest is exactly that, a hodgepodge of food, music and good times right off the bike race route. A block party on steroids really, with two stages (one by Art Bar and the other at Dino's). The minifest starts at 3 p.m. and music gets going at 5 p.m. and some of the highlights include Mas Soul at 7 p.m., De La Buena at 8:30 p.m. and Sleepy Gaucho at 10 p.m. So if you're interested in taking in the Riverwest 24, this event probably has the most structure if you're looking for a base to further explore the race's other events.
Riverwest 24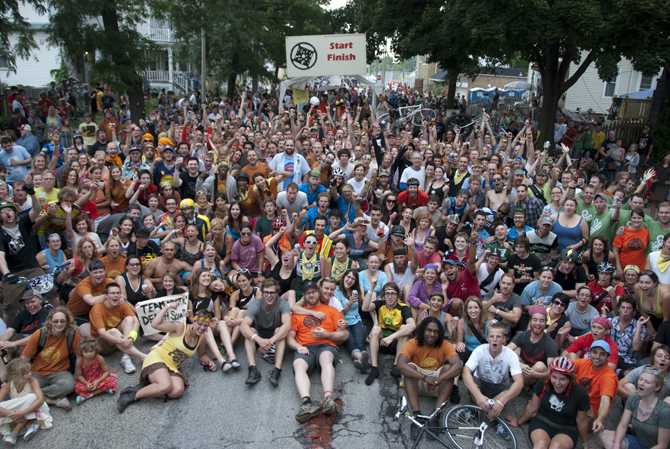 Friday & Saturday @ Riverwest
The Riverwest 24 bike race is the jewel of the Riverwest summer scene bookended by Locust Street Fest at the start of summer and Center Street Daze toward summer's end. It's the only festival in town that really involves an entire community. Though it's billed as a race and the race is certainly central to it, it has over time, become far more than just a race. You're welcome to ride with the riders, the race is somewhat informal like that (even if being unregistered gets you fewer perks) as "winning" isn't as central as "race" makes it seem.
For me it's a spectacle of good times and community that happens to involve biking, partying and for some, camping and comaraderie. If you're going, you can do a lot, two the four race checkpoints feature entertainment to take in as you cheer the riders on. A good way to get there and enjoy it is of course, by bike, and besides the checkpoints, you'll find house parties scattered along the route and though those might be by invite, the checkpoints are open to all as are the bars and taverns, many of which featuring special race-night shows.
Some highlights (that I can confirm) include checkpoint #2 (1123 N Burleigh) with local bands performing Friday night and Saturday during the day and checkpoint #3 at the Swing Park (under the Holton Street bridge) featuring an all-Latin sound from DJ's La Chancha & Tuga. Other spot might be the Mish Mash Fest at Art Bar and Dino's (also on Burleigh) on Friday night (details above) or the show at the Riverwest Co-op that has a full line-up of local music featuring Cullah, The Sunkin Suns and a couple of other bands. All in all this event is well worth your while…
Brady Street Festival
Saturday 11 a.m.-midnight @ Brady Street
Also not to missed this weekend is the Eastside's other big street party, Brady Street Festival. The event is a multi-stage rocket stright into the night. Early on, the fest highlights Wisconsin cheese makers and jewelry and pottery crafters as well as food from the various restaurants the call the street home. Later, as libations flow, the festival becomes a massive musical adventure that spans four major stages with smaller pop-up, boutique stages featuring DJs in between the main action.
Brady Street is a really good all-day sort of destination and the lineups on the stages are a good represetation of Milwaukee bands, food eating contests, drag shows and more. Some highlights include music from: Kassik, B~Free, Hot By Ziggy, Xposed 4heads, Caley Conway, Chris Haise Band, Rose of The West and Amanda Huff. Epic stuff really, you won't be bored should you go.
Abby Jeanne + Calliope Musicals
Saturday at 9 p.m. @ Cactus Club
If you're looking for a show that's a little smaller but just as special this Saturday night, you might want to head to Bay View for this one featuring Milwaukee's Abby Jeanne and the Austin outfit Calliope Musicals. Abby Jeanne and her band are one of the best local acts in town and she brings an amazing voice to mach a soulful verve, enough so that she's a draw on her own. Austin-based Calliope Musicals are also pretty dope and will be bringing their psych pop sounds to Milwaukee for what I believe is their first visit.
88Nine Radio Milwaukee
Weather's nice, music's right, get out on one of these weekend nights...