Appreciation runs deep in latest episode of 'Song Chest'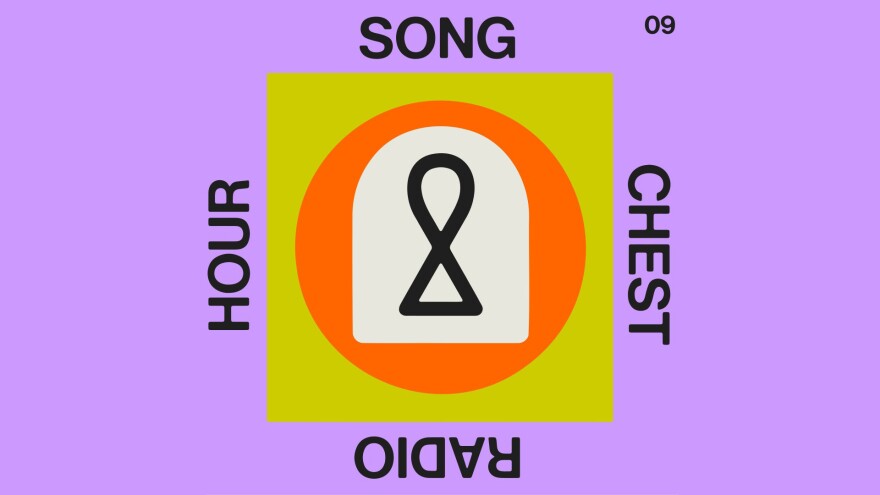 "I just wanted to take a chance to say thank you for listening," Justin Vernon stated midway through the ninth episode of the Song Chest Radio Hour.
"I know that you're out there listening, and I've gotten a lotta feedback from friends, from strangers, and there's been some times in my career where it's not actually been the greatest feeling. Sometimes it's pretty isolating, and it's been kinda hard, and the dream … the picture you hold in your head about what it's going to be like to 'be a musician when I grow up' sometimes doesn't match up with the feeling that I've got. But doing these episodes has brought me pure joy, and I'm doing it just for myself. To have all y'all appreciating it makes me feel very appreciated, so thank you."
Vernon's deep appreciation mainly exists because of the sincere care he employs to craft each episode. The time he spends curating each playlist of deep-cuts and spur-of-the-moment picks. The effort to tie each song to a great story, connection or inspired thought.
For the latest episode, love led us in and kept us there. Sade swooned us in with her spring love ballad, "Babyfather," dedicated to not only first loves, but long-lasting loves like the love of family — perfect timing ahead of Mother's and Father's Day celebrations.
Shortly after the song's release in 2010, Sade explained that it was "about how great it is to be a parent, what a great honor and privilege that is, and what a terrible thing that is to waste. As long as you feel good about yourself, you can be a good parent, and then it becomes an endless fruitful cycle." Vernon shared that it's one of his fave Sade songs: "Try not to smile when you're cruising on that one," he dared us.
From there, he took us on a playlist journey inspired by his bandmate Sean ("S.") Carey's penchant for listening to physical media. Vernon scoured his collection of CDs and turned up Dobie Gray's "Lovin' The Easy Way," a sweet and funky jam with a slappin' bass line, originally released in 1973 — nearly a decade before Vernon's birth (you can hear how these sounds influenced his own projects, like the Shouting Matches).
After the song burned its fire, Vernon circled back and commented: "Get a tape player, get a CD player, get a turntable. People are still putting this stuff out. You can still find this stuff, sometimes for incredible deals. And you can't listen to that song, for instance, any other way."
Vernon then dished out some gospel from Lee Williams & the Spiritual QC's ("I Can't Give Up"), bounced to "master of the banjo" Dirk Powell's earworm "Waterbound," and then to a favorite Bill Callahan tune, "Jim Cain," where Callahan sings: "In case things go poorly and I not return / Remember the good things I've done." Something we all might hope for. Vernon thanked Callahan for that unifying sentiment as the song wound to a close.
Just when things were getting a little "in the clouds," Vernon shifted gears to put on a house party glam-jam by David Byrne and Brian Eno ("Strange Overtones") and backed it up against a classic Justin Timberlake track, "Pusher Love Girl," pausing to contemplate what "the fame thing is about" — "playing the game" and whatnot.
Vernon simplified the scene with a "burner" of an old-school country song laced with pedal steel, then tapped into some folk from an IRL friend and shared a song that got him hyped on Erykah Badu (complete with a story about her appearance at Eaux Claires festival)
Finally, he let loose Maxwell's jaw-dropping live cover of a Kate Bush song that inspired Vernon to comment, "Women's work is why we're all here. Women's work is why we all survive," before closing out with a chilling song from Little Dragon. In the span of an hour, we get a little something of everything, and it hits just right.
The next episode of Song Chest Radio Hour hits at 5 p.m. Sunday, June 4, live on 88Nine. In the meantime, listen to this month's episode below and head over to the show page to catch up on previous episodes you might have missed.
Track listing
00:00 — "Babyfather," Sade
05:40 — "Lovin' The Easy Way," Dobie Gray
09:01 — "I Can't Give Up," Lee Williams & The Spiritual QC's
15:34 — "Waterbound," Dirk Powell
19:20 — "Jim Cain," Bill Callahan
24:11 — "Strange Overtones", David Byrne & Brian Eno
30:18 — "Pusher Love Girl," Justin Timberlake
39:00 — "Why Don't We Just Dance," Josh Turner
42:48 — "Come September," AnaÏs Mitchell
46:47 — "Phone Down," Erykah Badu
52:11 — "This Woman's Work," Maxwell
56:52 — "Twice," Little Dragon