Listen to new music from Big Boi, Joji and Georgia Anne Muldrow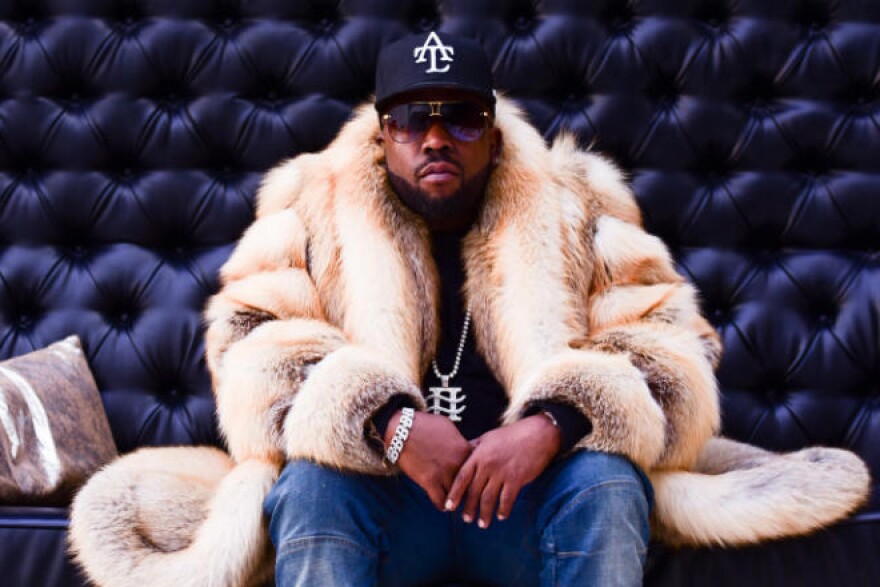 On this episode of Rhythm Lab Radio, we featured new music from Big Boi, James Blake, Ciro Mont, Cid Rim, Louis Futon, Chicago Footwork producer DJ Manny and more.
We also introduced a new funk-soul band out of Columbus, Ohio by the name of Parker Lewis. And we shared Georgia Anne Muldrow's song paying tribute to Black History Month, produced by Adrian Younge.
Listen to the show and get the playlist below.
Tracklisting
Patti LaBelle - "Yo Mister" Inga - "Volunteered Slavery" Bilal - "Money Over Love" feat. Kendrick Lamar Parker Louis - "Lights" Georgia Anne Muldrow - "February" feat. Terrace Martin K.Raydio - "The Back Wall" Daniel Wilson - "Proofread" Prince - "U Know" TokiMonsta - "Jackin4beats pt. 4" feat. Andreya Triana and Oddisee Cid Rim - "Further" feat. Lylit Guy Sigsworth - "Crazy Love" We Are Shining - "Killing" feat. Eliza Doolittle The Lasso - "Quaddro" Louis Futon - "Supposed To Be" feat. Duckwrth and Baegod Model 500 - "Hi NRG" feat. Mark Taylor, Juan Atkins, Mike Banks, and DJ Skurge Big Boi - "Doin' It" DJ Manny - "How It Feels 20" DJ Rashad - "Cause I Know U Feel" feat. Gant-Man Moodyman - "I Got Werk" Kaytranada - "You're The One" feat. Syd SBM - "Gotta Have It" Royce Wood Junior - "January Time" James Blake - "Where's The Catch?" feat. Andre 3000 Taylor Bennett - "Be Yourself" feat. Bianca Shaw P.O.S. - "Optimist" Ciro Mont - "Nvr" feat. Josephin Bovien Billie Black - "Real Love" Joji - "Yeah Right" Jazztronik - "Colour of Days" Rich Jones & J. Kelr - "Dreaming" feat. Nnamdi Ogbonnaya & Kenny Keys 4Hero - "The Awakening" feat. Ursula Rucker