640
427
88Nine Radio Milwaukee
Break out of the gloom with unique music this weekend

Music from Milwaukee, Cuba and Portland, plus big old hats — it's another action-packed weekend in Milwaukee.

With the weather calling for a break in the clouds and some sunshine (fingers crossed), I've got a few suggestions to help break through this recent symphony of gray.

Take a look at my "5 Things to do this Weekend" for May 2 – 5, 2019 below.

#1
Omara Portuonda
Legendary Cuban diva and original member of Buena Vista Social Club, Omara Portuonda, is in town for what is set to be her final tour(!). At 88-years-old, it's easy to understand, and ultimately makes this show special as a storied career comes around one last time. Cuba's Omara Portuondo is a legendary singer whose voice reflects a long, creative life of passion and music. Like Aretha Franklin, Omara remains most charismatic and commanding, a crooning, cooing chanteuse; a confident diva, she's a priestess of ceremonies of both ritual and magic. If you love Latin music and happen to be unaware, check this show out to be a part of her legend.
Tonight 7 p.m. @ The Pabst Theater
#2
Stomata + B~Free
When Jay Anderson left for New Orleans last year, he swore to me that he'd be back to Milwaukee with music. The pact was a fact as he's returned from his southern sojourn to join forces with his mighty jazz trio, Stomata, for a show this Friday at The Sharon Lynn Wilson Center. Also in the mix is B~Free, a bill with both bands trends to be fresh. Stomata's core will be joined by a variety of special guests to debut their new album that seems equal parts Cream and Crescent and aptly titled "Crawfish and High Life".
Friday at 7-9 p.m. @ Sharon Lynne Wilson Center, Harris Theater
#3
Bridge City Sinners + Tejon Street Corner Thieves + Jayke Orvis
Imagine folk songs performed with the passion of punk. Portland's The Bridge City Sinners are a rowdy mix of banjo, violin, guitar, upright bass, ukulele and saw from the perspective of the most beloved street style, the busker. They've got that troubadour soul, having hitch-hiked, hopped trains and simply traveled widely, performing for coin and paper while honing a sound that works. I have not seen them play, but my hunch is that there will be some musical magic with this band and this show. Why not go?
 Friday at 10 p.m. @ Cactus Club
#4
Matt Maeson
Matt Maeson's journey from the living room to the big stage has been quixotic. He grew up traveling with his parents' family band, performing at prisons and motorcycle rallies as part of an outreach ministry. Raised on music and, despite the lack of rock of his radio, his precocious talent took him on his own journey, inspired as much by the music of Brand New, Jeff Buckley, Johnny Cash and Jim Morrison as his Christian roots. Matt Maeson is an interesting singer-songwriter who crafts catchy pop songs.
Saturday 7 p.m. @ The Back Room
#5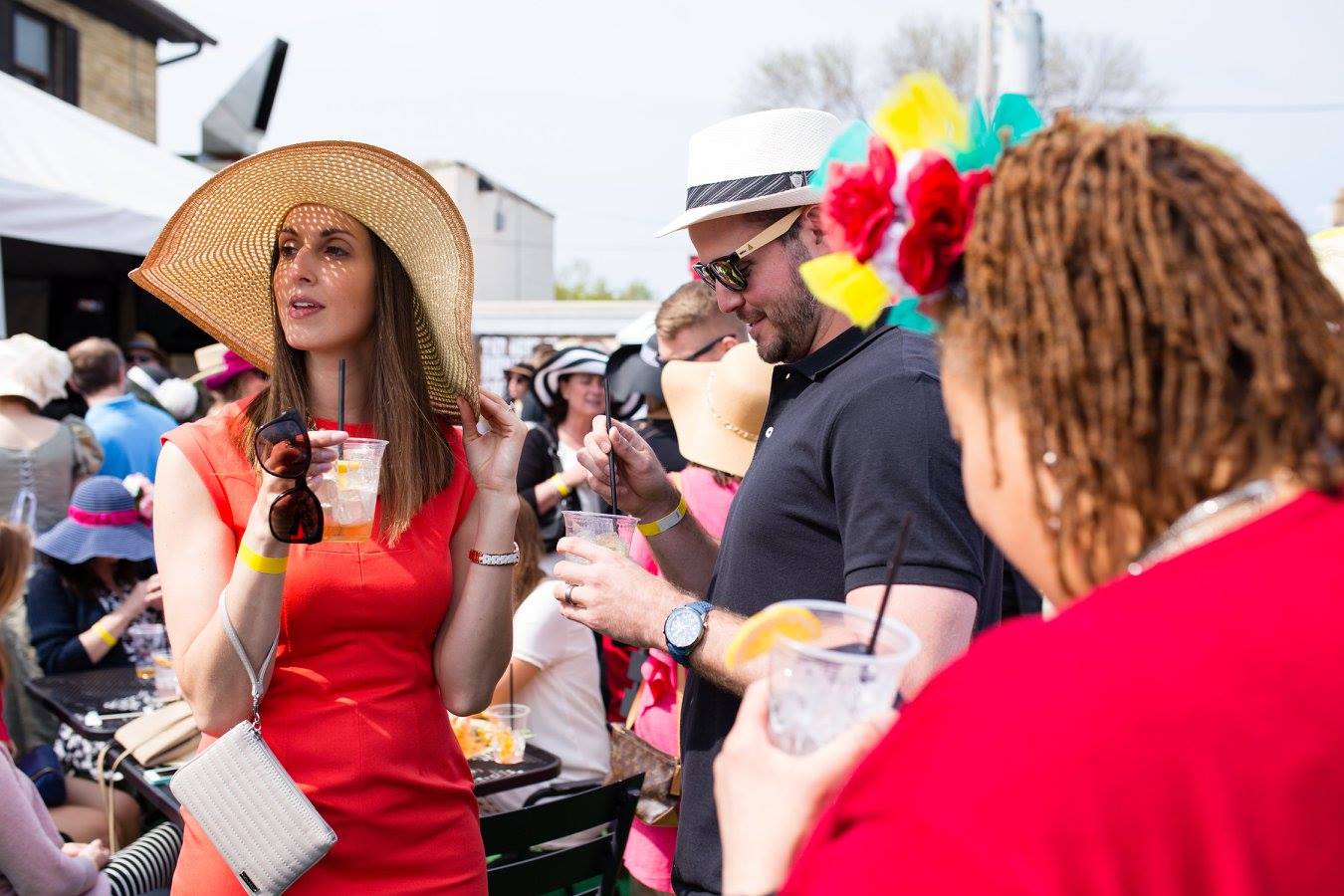 Derby Day at Maxies
If you haven't been to one, you'd probably be pleasantly surprised at how much fun a Kentucky Derby Party can be. Whether you like the thrill of picking horses to win based on the intrigue of their names or perceived puissance. Whether you simply like the sartorial side of getting dressed for society pieces or have a strong hat game. Or perhaps you just love a day where mint juleps finally get their due—you might want to check out Maxie's annual Derby Day Party. The party raises tons money for Hunger Task Force while being a great spot to take in the race, eat great food and groove to the sounds of the Jackson Park Jazz Orchestra.
Saturday 1-10 p.m. @ Maxies