640
480
Under One Moon
Friday-Sunday @ Catalano Square
A full moon will rise over Catalano Square in the Historic Third Ward Aug. 9 – 11, 2019, in the shape of a stunning artwork depicting a hyperreal view of the lunar surface. Museum of the Moon, which has been touring the world since 2016, is a 23-foot diameter, inflatable art installation by Luke Jerram using NASA photography. The Moon is the centerpiece of Under One Moon, a pop-up festival created to celebrate the 50th anniversary of the Apollo 11 landing in 1969 and all things lunar. Featuring moon songs, lunar chalk art, original dance, theater and poetry performances, lectures from leading space experts and more, the Under One Moon festival is a weekend to come and be entertained and inspired by the magic of the universe.
There really is a ton to experience all weekend; too much for me to list here. Be sure to check out the event post to figure out which day works for you, this truly is a unique event and not to be missed.
Center Street Daze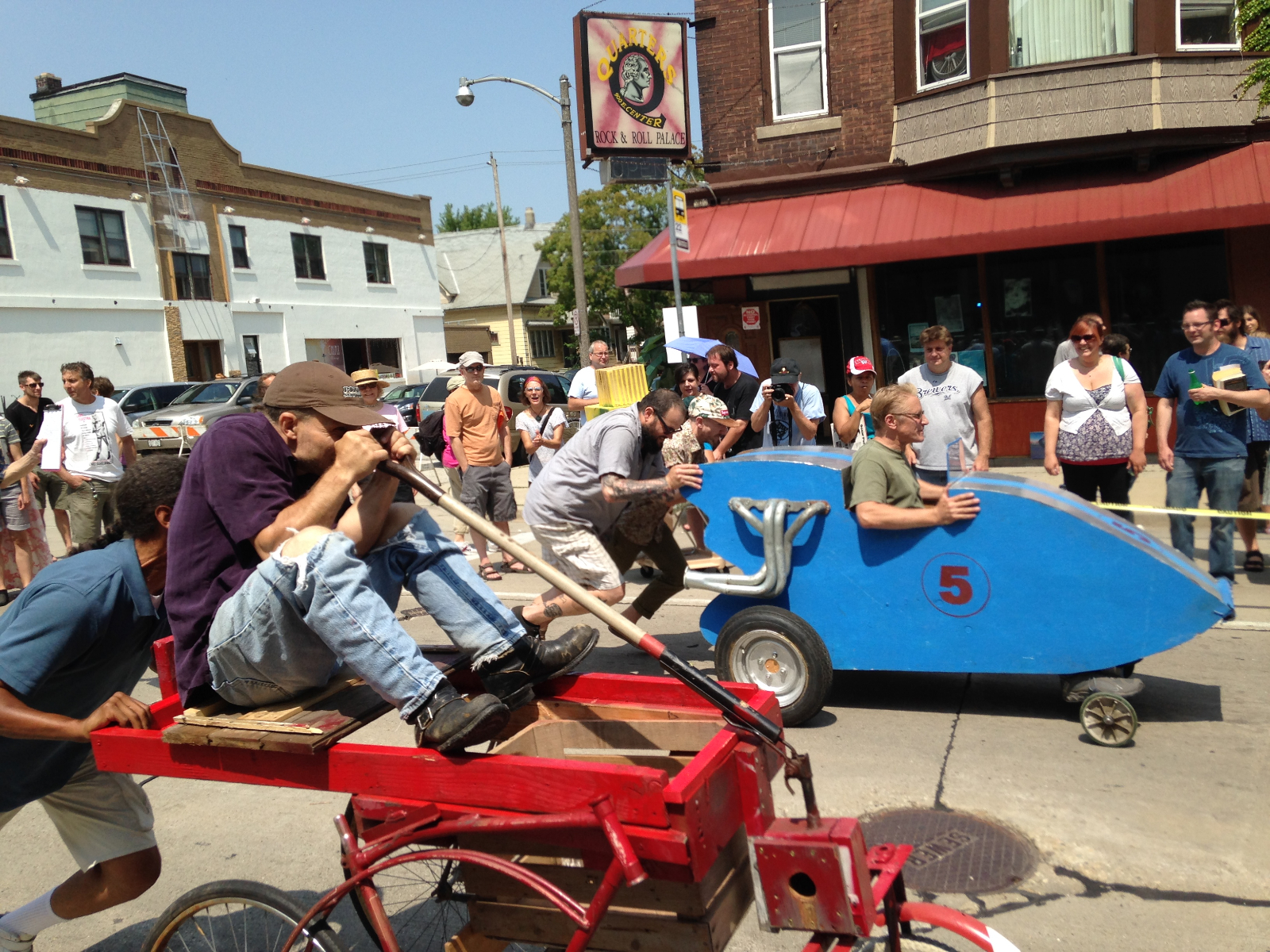 Saturday 11 a.m.-7 p.m. @ Center Street (between Holton & Humboldt)
If you've followed this blog for long enough, you should know I got it bad for all things Riverwest. My trefecta is Locust Street Festival, Riverwest 24 and this weekend's Center Street Daze. Every year Center Street Daze grows larger and it's community-oriented emphasis keeps it cool. This year is no exception; there's still a Pushcart Race and Classic Car Show but my whole thing with this one is to do the circuit and wander the blocks and try to take it all in. From the food and food trucks to the music at it's many stages, all local and always interesting. The music is on point with Saebra & Carlyle, Arstrong Ransome, Twan Mack at the Company Brewing Stage. Dope DJ's in front of High Dive, an all punk lineup at the Quarter's Stage and some other interesting acts holding it down by the Jazz Gallery.
WI State Fair: Isley Brothers + The Commodores
7:30 p.m.-10:30 p.m. @ Main Stage
If you don't know our State Fair I'm not sure I know what to tell ya. I'll tell you though, no matter what your feelings are about it, Saturday night is the night to go. That's because funky and soul legends The Isley Brothers and The Commodores will be performing at the State Fair Main Stage. C'mon, who doesn't love The Isley Brothers' "Shout" or "It's Your Thing?" Between The Sheets?" Classic! And The Commodores? Same thing; jams like "Easy," "Three Times a Lady" and "Brick House," got them Grammies for a good reason.
Roseneau & Sanborn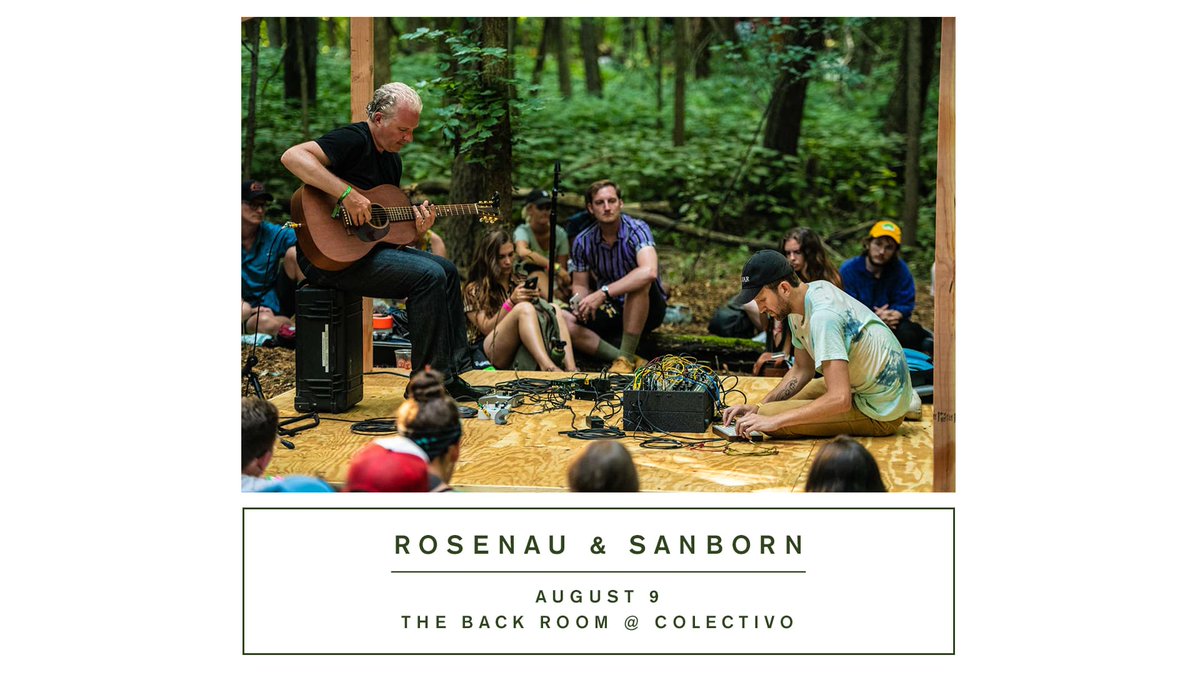 Friday at 7 p.m. @ The Back Room
Born out of a collaboration at the inaugural 2015 Eaux Claires music festival, Nick Sanborn (of Sylvan Esso) and Chris Rosenau (of Volcano Choir), both also previously members of Milwaukee's Collections of Colonies of Bees, looked at each other after the final note of their impromptu set, knowing they were onto something special. After collaborating annually at each subsequent Eaux Claires festival, the duo took to a cabin in North Carolina to record their first album as Rosenau & Sanborn, "Bluebird."
Fiesta Dominicana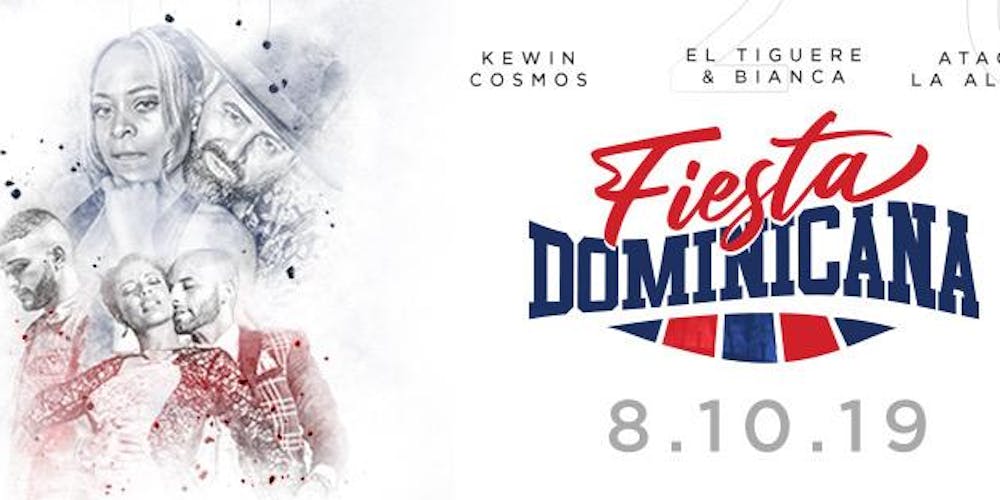 Saturday 3 p.m.-2:30 a.m. @ Points View Boite
This Saturday, Fiesta Dominicana aims to show that Bachata is better under a hot buttered late summer sun. Milwaukee's ethnic festival scene just keeps getting better as I keep discovering cool festivals like this one. If you go, expect to shake it, bachata is one of the world's most sensual dance styles and the music should deliver as international dance and singing artist ATACA y La Alemana, Kewin Cosmos and DJ El Tiguere Del Mambo will be performing. In addition to the live show, live dance performances, delicious food and of course BACHATA a la BACANA!!!!
88Nine Radio Milwaukee
or 5 things to keep you cool ;)