640
427
Bastille Days
Thursday – Sunday @ Cathedral Square Park
If you've seen the mini Eiffel Tower in the heart of downtown Milwaukee then you already know what fest has next. Of course I'm talking about Milwaukee's own (and one of the biggest French fests outside of France) Bastille Days Festival which will bring the crowds to the streets of Milwaukee. Live music, an international marketplace, chef and wine demos, French and Cajun cuisine, roaming busker entertainment and a signature 43-foot Eiffel Tower replica offering hourly light shows. If it sounds fun, that's because it often is and it's kicking off tonight with the Storm The Bastille Run. Music is a huge part of the fun and some notable performers include: Jay Matthes Band, Extra Krispy Brass Band, WhiskeyBelles and Geno Delafose & French Rockin Boogie to name a few…
Milwaukee Record: Ha Ha Tonka, Rx Drugs and Dramatic Lovers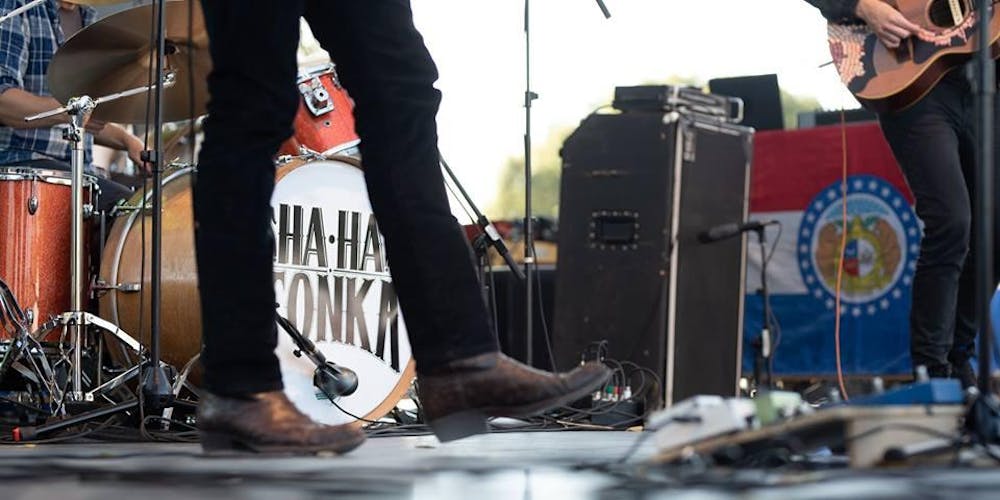 Friday at 8 p.m. @ Pabst Milwaukee Brewery & Taproom
"Indie-Americana, where Alabama meets Arcade Fire" is how I've heard critically acclaimed band (not to be confused with the state park) Ha Ha Tonka described and I'm not inclined to disagree. Through the course of the four album career together they've managed a balanced sound perfect for radio, it's a shame we've overlooked them on our own. RX Drugs share the bill and they are a local band we love, with an all-star lineup of cats who cut their teeth in some of the best local bands. Same praise for Dramatic Lovers for that matter, who have a great new record by the way… good local show to see so please go, enjoy yourself okay.
Sessa
Friday 7:30-9:30 p.m. @ URSA (Bay View)
Muito bom Milwaukee! Brazilian music is kissing the scene this weekend as Sao Paolo artist Sessa rolls into Bay View this Friday. A Sound Travels fave, Sessa sings his songs in Portuguese, with visceral, sensual lyrics like tropicalia legend Caetano Veloso. He's also our download of the week, so get a taste HERE. His music feels like green, growing things that flower in beautiful and strange ways. Apropos perhaps that the show is happening at a new brick and mortar spot in Bay View called URSA, that by day sells cool clothes, essential oils, jewelry and plants. Kudos to them for keeping it cool with the music too. Space is probably a little limited so maybe get tickets in advance before you hear your friends bragging about the cool Brazilian band they saw this weekend.
I'm With Her: Sara Watkins, Sarah Jarosz, and Aoife O'Donovan + Yola
Saturday at 7 p.m. @ The Pabst Theater
I'm With Her is alchemical; three celebrated songwriters awesome on their own and even better together. Formed 2014, Sara Watkins, Sarah Jarosz, and Aoife O'Donovan lyrical, graceful and mesmerizing within their intentional, harmonious sonic relationship.
Definitely go to see them. But do not, I repeat, do not skip Yola as the opener! She's coming in for a Saturday session with us so you can get a sneak peek. Yola is from the UK and is an artist you need to know. Her latest album was produced by Dan Auerbach of the Black Keys and she doing some of the most exciting roots rock around. Again don't sleep on Yola, who might just steal the show.
Diana Ross
Sunday at 7 p.m. @ The Riverside Theater
Are you kidding me? Of course I'd recommend seeing the grand dame of soul and disco! From her landmark solo career to the early days as the leader of The Supremes, Diana Ross helped shape the sound of popular music, changing the landscape and paving the way for so much of contemporary pop music. You should do yourself a favor and see a legend this weekend.
88Nine Radio Milwaukee
Summerfest may be over but summer is finding its sweet spot