640
427
Música del Lago: Golpe Tierra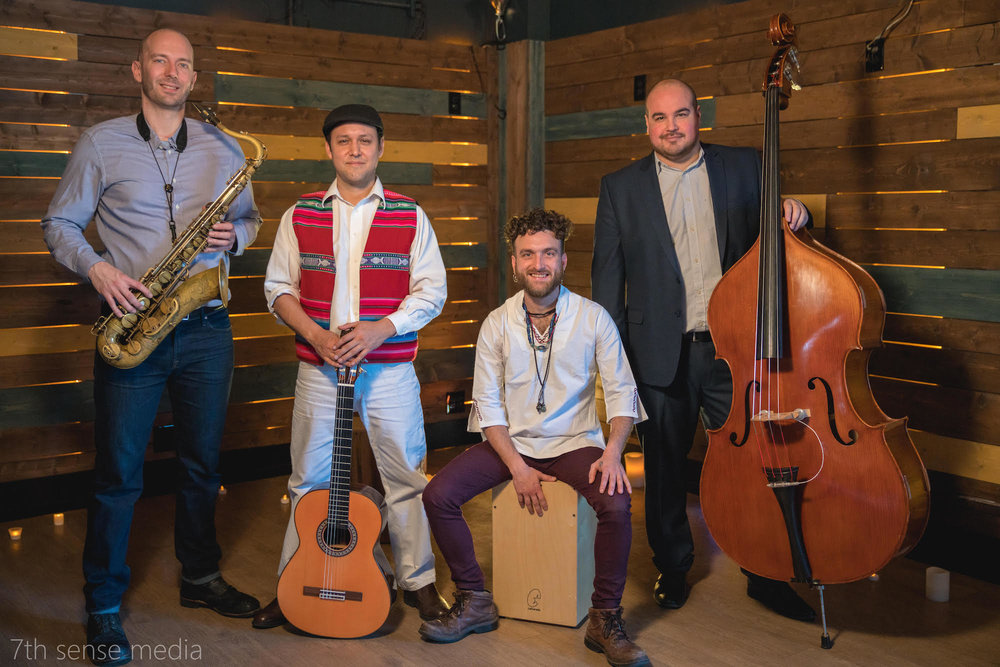 Thursday at 7 p.m. @ Colectivo at the Lakefront
Start the weekend a little earlier than usual as Golpe Tierra heads into town from Madison bringing their contagious Afro-Peruvian music with them. Musica del Lago is an ongoing music series celebrating some of the dopest Latin music from the region and is a great, kid-friendly way to kick it lakeside.
Gipsy Kings
Thursday at 7 p.m. @ The Pabst Theater
The Grammy-winning band behind "Bamboléo" celebrate 25+ years of flamenco, salsa, and pop fusion perfection in the party-starting spirit of the south of France. Now bringing the party back to the United States this Thursday, The Gipsy Kings will raise the roof with dance-ready furor, returning to their groundbreaking eponymous album and the nomadic spirit that has led them to their latest work, Grammy Award-winning album "Savor Flamenco."
Snail Mail
Friday at 7 p.m. @ Turner Hall Ballroom
Lindsey Jordan is on the brink of something huge, and it's crazy to think she's only just graduated high school. Her voice rises and falls with electricity throughout "Lush," her aptly titled debut album as Snail Mail. Jordan's strength starts with her powerful voice that puts power in her pacing, allowing her wry wit to shine in unexpected ways. Though she sings on subjects perhaps predictably precocious, how she gets to where she's going shows an artist who knows where she's going. You might want to get to this one.
91.7 WMSE Presents: The Posies
Saturday at 7 p.m. @ The Back Room at Colectivo
The Posies are in town to test some new songs in front of a live audience in between studio sessions in Seattle as they prep for a new album sometime soon. Smartly done soulful rock 'n' roll is what you should expect from these veterans as they hit the stage this Saturday.
Los Coast
Sunday at 7 p.m. @ The Back Room at Colectivo
Every once in a while, while writing this blog, I discover a band that I'd never heard of that is performing in town that has something special. This weekend, it's the band Los Coast. This Austin-based band delivers some crazy-cool amalgamation of psychedelic, pop and soul with the kind of energy that from what I understand, is on full blast at their live shows. They're touring in support of their newest release "Samsara" and I have a feeling this young band is one that we've not heard the last of. Catch 'em before they get great… and come early to see Milwaukee band The Young Revelators who open the show.
88Nine Radio Milwaukee