640
638
#2
BVGN + Jazz Fest
Bay View Gallery Night is one of those spectacles that's got so much going for it, that you are pretty much assured an interesting evening. Over 50 venues and hundreds of artists are bound to attract attention, but the thing for me that makes this better than the sum of its parts is the second installment of their Jazz Fest. The list of bands, musicians and venues is loooooog and it looks like a continuous musical cue to continue to explore the event as a whole.
Friday 5-10pm @ Kinninickinick Ave, Bay View
88Nine Radio Milwaukee
Actually it's only 4 things this week... but it is nice out so go outside!

#1

Norah Jones

Norah Jones, who apparently doesn't play sitar in concert like her famous father Ravi Shankar and instead, sports one of the most beautiful voices, is coming back to Milwaukee to perform at The Riverside Friday night. With a new studio album called Day Breaks, that's as jazz-oriented as anything she's ever done, is also interesting in that the other webs she weaves work in country, folk, rock and soul. I'd expect a show that features an artist nearing her best form and not one to miss.

Friday at 8pm @ The Riverside Theater

#3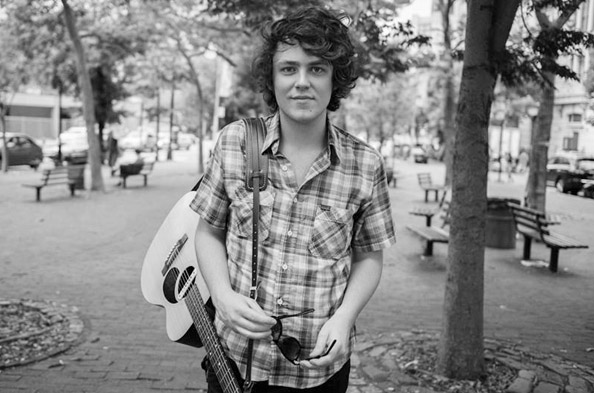 Trapper Schoepp + Ha Ha Tonka
Fresh off finishing an unfinished Bob Dylan song, earning the Man's approval in the process, Milwaukee's Trapper Schoepp returns from a short jaunt to the Twin Cities for a show at the Walker's Point Anodyne this Friday. The band has been doing very well of late, opening for acts like The Jayhawks and The Wallflowers, and are currently working on a new EP and it looks like Friday will be the release party. Interested in seeing a Milwaukee band on the verge of great things? Head to Anodyne Friday night.
Friday at 8pm @ Anodyne Walker's Point
#4
Collections of Colonies of Bees + Dramatic Lovers
I wasn't sure if I was ever going to see another live set from the always excellent Collections of Colonies of Bees. That might change this Saturday night as they are set for their first show in Milwaukee in over 3 years. They also have a new lineup and if you were a fan before, you have to expect the energy has shifted and the show will be new too. That's intrigue enough for me to see the band that was the underpinning of Volcano Choir and whose members have created other gems like Sylvan Esso. With a new cast, I'm curious what new course they'll chart…
Saturday at 8pm @ Cactus Club