640
427
#2
Todd Rundgren
During the 1970s and 1980s, Todd Rundgren engineered and/or produced an unbelievable amount of dope records for other acts, including the Band's Stage Fright, Badfinger's Straight Up, Grand Funk Railroad's We're an American Band, the New York Dolls's New York Dolls, Hall & Oates's War Babies, Meat Loaf's Bat Out of Hell, and XTC's Skylarking. Add those productions to his own hits and you gotta figure his show tonight at the Pabst Theater is an opportunity to see a legend. Rundgren returns to The Pabst for is set to be a spectacular multi-media production, performing selections from his forthcoming album White Knight plus Todd "classics" spanning his 5-decade career.
Tonight @ The Pabst Theater 8pm
88Nine Radio Milwaukee
It seems like a slow weekend for music in town but you need only dig a little deeper...

#1

MKE Roundup

Thursday

Liv Meuller / Palomino Shakedown @ Company Brewing 10pm

Friday

* Rio Turbo / Doom Squad / In//Via / DJ Arnevik @ Cactus Club 10pm

Hot By Ziggy / Northbreese @ Fire on Water 9pm

Joseph Huber (album release) / Al Scorch @ Walker's Point Anodyne Coffee 8pm

Saturday

* Noh Life: Tons of Friends 03! Mike Regal / SunBLVD / Boom Boom Klap / DJ Tarik Moody @ Company Brewing 10pm

SilverFoxxx / Eagle Trace / Boomtown Riot @ Linneman's 9:30pm

Cache @ Gibraltar 8pm

#3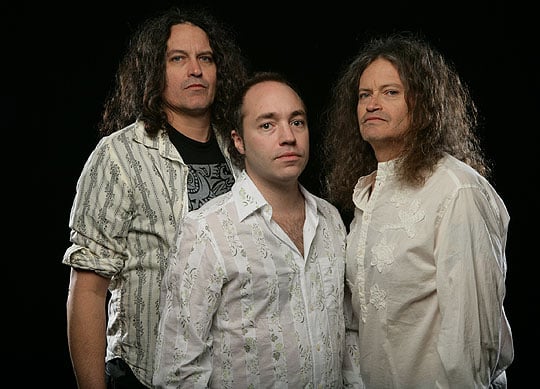 Meat Puppets + Mike Watt
For over 30 years, legendary desert punks the Meat Puppets have carved a unique niche for themselves with an unmistakable blend of cosmic country and punk rock filtered through countless acid trips, dog-eared comic books and their eclectic record collections. Along the way they've earned the admiration of a pantheon of critics and rock music peers. The certified classics reach back to Meat Puppets I, II, and Up On The Sun and have been book-ended by recent releases Sewn Together and Lollipop. With brothers Curt and Cris Kirkwood reunited in 2009 and the 2012 release of the band's graphic tell-all biography, Too High to Die, the Puppets' iconic status seems assured. But the drive to create goes on and fire still burns; the band's live shows and new material, including their 14th studio release, Rat Farm, are as colorful, vital and undiluted as ever. (source: Shank Hall)
Friday @ Shank Hall 8pm
#4
Derby Day at Maxies!
I had never really understood the hoopla around the Nation's most prestigious horse race until the year I got invited to a Derby Day party. And though I'm still not all that into the race itself, the parties that accompany every Kentucky Derby are ridiculously fun. Who knew the mint julep could be the start to some impressive day-drinking. And then there's also the best day to get gussied up and sport your most interesting hat! That said, I encourage you to check out Maxie's Derby Day party, you know the Southern cooking will be on point, expect some extravagant attire and there's the Jackson Park Jazz Orchestra to keep it lively. (and if you wanna wager, there's another Derby Day Party at Potowatomi btw)
Saturday @ Maxies 1pm
#5
Overcoats
Overcoats is New York-based female duo Hana Elion and JJ Mitchell. Their sound captivates, combining electronic backdrops with soaring, harmonic intimacy — a sort of Chet Faker meets Simon & Garfunkel. Overcoats' songs draw strength from vulnerability, finding uplifting beauty in simple, honest songwriting.
Monday @ The Back Room at Collectivo 8pm