640
479
2.
MJS Bands to Watch: Best of 2018
Saturday night at 88Nine's Walker's Point Studios the Milwaukee Journal Sentinel presents their top Milwaukee albums of 2018 in a live revue. Turns out their list is pretty solid really dope for this all-ages show; Buffalo Gospel, LUXI, Versio Curs, Chris Porterfield of Field Report, Lex Allen and Dead Horses are all performing short sets. The amount of local talent condensed in a two-hour long program makes this not only an easy (and early) event to attend, but also particularly rich slice of some of Milwaukee's best music talent.
Friday 7-11pm @ Radio Milwaukee (FREE)
88Nine Radio Milwaukee
2019 ain't so bad after all...

1.

Trampled By Turtles

In the immortal words of Tom Petty, "You belong somewhere you feel free." For the Duluth, Minnesota sextet Trampled by Turtles, finding that freedom meant taking a risky approach; rather than continuing full speed ahead with a band that had been successfully touring, writing, and recording music together for the past 15 years, they pumped the breaks and brought the tour bus screeching to a halt. After a year long hiatus, they reunited in October of 2017 and reignited their music, circumstantially bonding over Tom Petty's death.

On their latest album Life on the Open Road, the band weaves their instruments together like a seamless tapestry, laying down a bed that seems to float underneath Simonett's expressive voice.  Although no songs directly address the band's time apart, there are metaphors that speak to the experience of putting Trampled by Turtles to bed and waking it back up again. As the band prepares to swing back into action, perhaps there's no better line to summarize their return than on that title track, "Life is Good on the Open Road:" "The light inside you comes and goes / But it never really goes out."

Saturday at 8pm @ The Riverside Theater

 

3.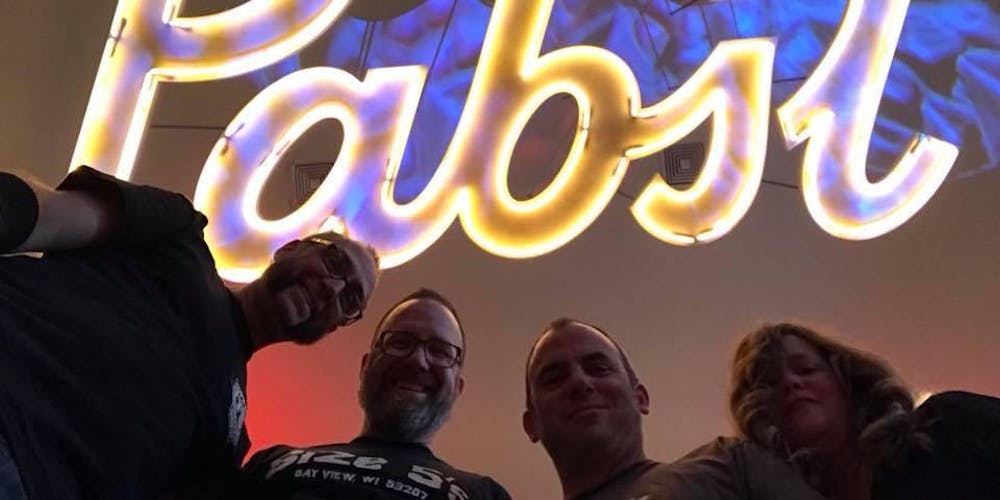 The Grovelers + Powerwagon + Certain Stars
If you've not yet been to the flourishing bevy of venues in and around the old Pabst Brewing complex, you might wanna go check out some of these expertly renovated classic examples of Milwaukee's old architecture.
This Friday at Pabst Milwaukee Brewery & Taproom you can see a beautiful old room restored to splendor and check out some cool local bands. Rockers The Grovelers, Powerwagon and Certain Stars are all on the bill with cold Pabst on tap.
Friday at 9pm @ Pabst Milwaukee Brewery & Taproom
4.
The Get Down
Milwaukee's longest running funk and soul record spin is making its 2019 debut in fine style this weekend at Mad Planet in Riverwest. 20th Century soul, funk, disco and Latin sounds all played from rare original 45s from some seriously dope all-vinyl DJ's. Trust me on this one y'all, the Get Down is as it's name does and is a great dance party for a cold winter night.
Saturday at 10pm @ Mad Planet
5.
William Fitzsimmons
Singer-songwriter, music producer and expert beard-haver William Fitzsimmons' latest record, Mission Bell is a chronicle of the tumult of a marriage gone bad. An album was originally supposed to be one thing and ended up otherwise during the course of, and as a result of, the separation.
The process and the results are both painful and healing, Mission Bell is about betrayal, but also reconciliation and forgiveness; stories of people doing their best, but still managing to often destroy each other in the process.The raw emotion throughout is aided by Fitzsimmon's use of old-school analog tape laced with a nice balance of acoustic and electric instrumentation.
Sunday at 7:30pm @ The Back Room