640
422
#1
Zach Pietrini Band
Chicago transplant Zach Pietrini has become one of the best Americana artists in the area. Pietrini's vulnerability, writing and class will be in full effect this weekend for one of his band's trademark live show. The Zach Pietrini Band is still pushing excellence on their sixth studio joint, "Denver Sessions," and will also be with Ken Sumka for 414 Live this Thursday here at 88Nine. For fans of good music, their show at the Ivy House on Friday is a safe bet. This band just keeps getting better.
88Nine Radio Milwaukee
Zach Pietrini Band, Amos Lee, Wild Belle, Immortal Girlfriend and more

Now that Brewers Opening Day is out of the way, we can get down to spring…Here are some events this weekend in Milwaukee to check out.

#2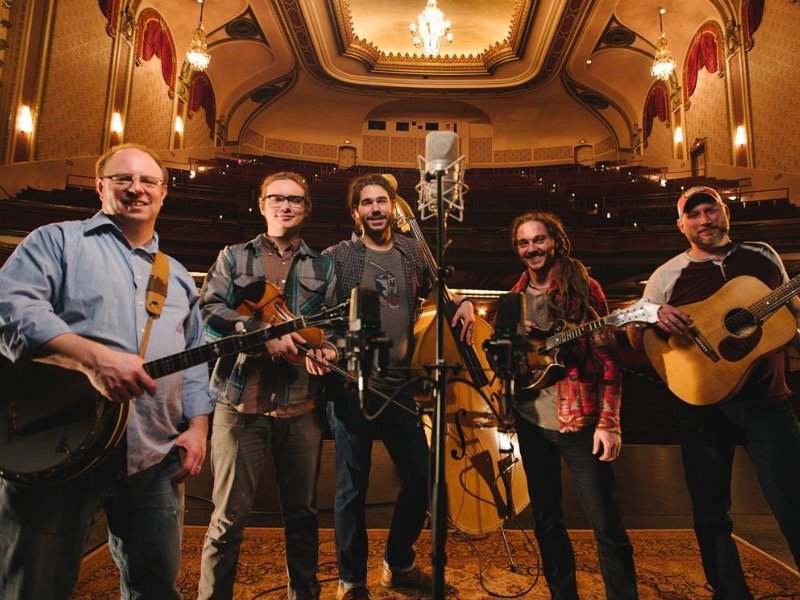 Chicken Wire Empire + The MillBillies 
If you think you don't like bluegrass, you should test your taste and peep Chicken Wire Empire this Friday at The Cooperage in Walker's Point. I mean, if you're a bluegrass fan, CWE doesn't disappoint, but even casual fans should dig their vibe and fresh take on traditional bluegrass. Not only that, but the band is working in some new material, having just released their second studio album "What Moves Mountains."
#3
Amos Lee
Amos Lee's latest studio album, "My New Moon" has received some of the highest critical praise of Lee's career and tackles some tall topics. The fact that it's been lauded as "music to help listeners heal" by Salon magazine should come as no surprise as Lee is great at orchestrating the heart space. It is songs like "Crooked," an incendiary takedown of corruption, misinformation and lies in the current political landscape, that show a harder edge on his reputation as a truth speaker. Judge for yourself when he's in town for a Sunday night show this weekend.
#4
Mumford and Sons
There is perhaps no bigger show this weekend than Mumford and Sons at the Fiserv on Sunday. Honestly, I dislike this band. Why then would I suggest that you go? For the same reason that I would go—it's probably too big to be bad and that they're probably better than I give them credit for. Plus I'm absolutely fascinated by things that I have a hard time liking, like Malört, sardines in the can and gorgonzola cheese. And like voting, it absolutely gives you free reign to complain (if you don't end up liking it). Even after saying all that, Cat Power as an opener is pretty dope so there's that certainty.
#5
Wild Belle + Immortal Girlfriend
My outlier of the weekend is actually on a Tuesday. That said, I'm excited that Wild Belle is coming to Cactus Club early next week and they're pretty dope to behold. They're an indie outfit that folds so many cool influences—Afrobeat, reggae and other odd forms—into a palette that comes off right. They're about to release a new album called "Everybody One Of A Kind," and given the turns they've taken, I'd expect even more goodness. Plus, Milwaukee brother duo Immortal Girlfriend and DJ DripSweat are opening. Undercover awesome is what I call it.