640
482
#1
Erykah Badu
As far as I am concerned, Erykah Badu is the kind of musical goddess that is so rare and special she should be experienced at least one time in your life. The kind of Earth goddesses that glows like Pharaonic royalty and makes me want to buy incense and unguent oils, learn about Lemuria, explore the astral plane and talk about the planet as a living being. She's got eyes so deep they'll make you spiritual and her charisma is undeniable. Why would you not go see her live at a super rare Milwaukee appearance this Friday at the Rave? My mind is blown that there are still tickets…
Friday at 8 p.m. @ The Rave
#2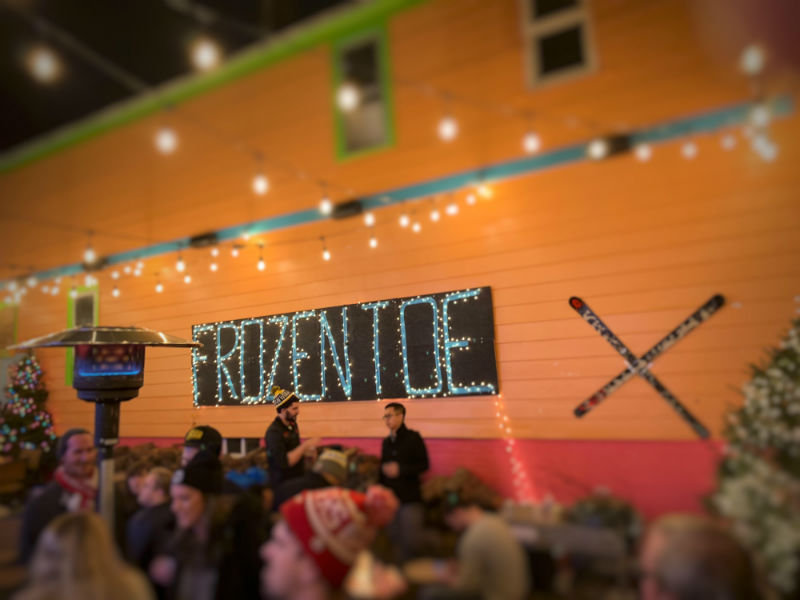 Frozen Toe Block Party
Just in time for the first big snowfall of twenty nineteen, the Nomad World Pub on Brady Street is giving you your chance to get out your parkas, puffy downs and party boots for a good old fashioned Milwaukee block party. Nomad is kind of known for these sort of side street shut-downs and is planning a full shift of shenanigans. But the music should the best reason to test your winter stamina as Dogs In Ecstasy and Platinum Boys headline their outdoor stage with DJ's Mikey Fast Life and Miguel Corazon keeping it clever in between. At 8 p.m., the party shifts gears and goes indoors with my guy Paul Hildebrand spinning jams into the night.
Saturday 12-8 p.m. @ The Nomad on Brady Street
88Nine Radio Milwaukee
From Erykah Badu to a lot of EDM

Caught that nasty strain of FOMO going around? Let me be your doctor…Here are five things to do this weekend that will cure your empty calendar.

#3
Rusko
Remember when dubstep was so big that it began popping up in songs that it really had no business being in and was such an over-used trope that it got annoying? Hell, for most people, it probably still is. At it's worst, you had Britney Spears making dubstep and the genre appeared in everything from movies to Super Bowl advertisements. I know, yuck.
I never stopped liking it because the stuff that was annoyingly popular wasn't the stuff I'd latched onto. I liked my dubstep grimey (like UK hip-hop grimey) and I liked the stuff that was more dub than EDM. Dubstep that, like rolling jungle, leaned on reggae for it's swagger. Artists like N-Type, Skream, Caspa and Rusko were more my thing.
If you really wanna see some really good dubstep you might want to get a ticket to see Rusko, who's at the Miramar Theater this Saturday in a 21+ show
Saturday at 9 p.m. @ The Miramar Theater
#4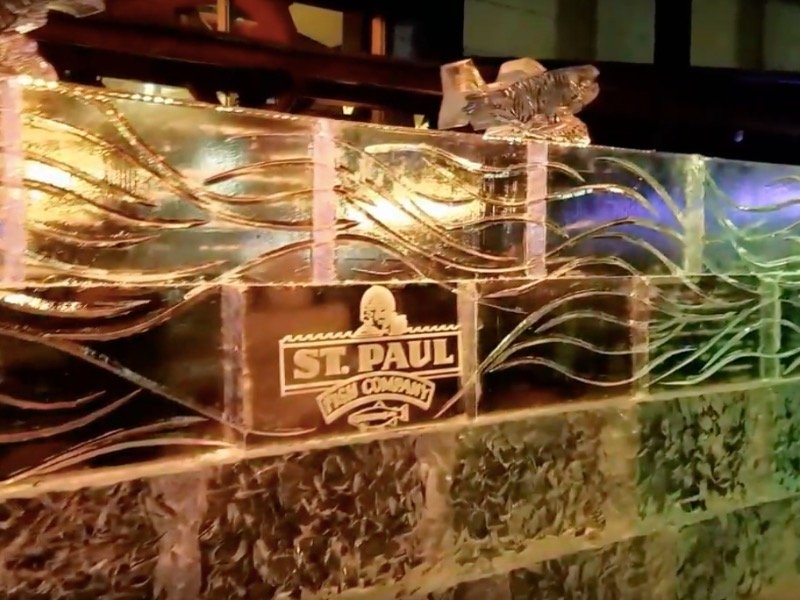 MKE Ice Bars
In Milwaukee, you don't really need an excuse to drink—heck, you're probably having a cold one as you read this. With that in mind, you might want to hop on The Hop and make the Third Ward your stop to check out the open air bars at the corner of Broadway and St. Paul Avenue. St Paul Fish Market, The Wicked Hop and Café Benelux are setting up some hand-sculpted ice bars with the help of Guinness World Record holder Max Zuleta of Art Below Zero Ice Sculptures. Each bar will have a signature ice feature and a portion of the proceeds will be donated to charities.
Friday and Saturday at 5 p.m. @ corner of Broadway and St. Paul Ave
#5
House Your Body 
Fans of house music, like classic house music from nineties through the aughts, ought to head to Riverwest this Saturday night for what might be the best dance party in the city, House Your Body. Near-legendary ex-Milwaukeean John Hawley returns to the roost for a show with some of my favorite local DJ's Elechronic. Good DJ's plus a solid sound system should make for an awesome night. You can also catch Hawley for a guest set on In the Mix with our very own Kenny Perez.
Saturday at 10 p.m. @ Mad Planet