640
360
#1
Dogs in Ecstasy (record release) 
Milwaukee's Dogs in Ecstasy are a fun band, not only live but in terms of their overall thing. I've heard them described as noise pop, but that doesn't quite unlock what they've got. They're weird, they're funny and perhaps because of this, strangely better than they might seem on first listen. I'm not offering insult, they're fun and a good bet to see live. Their idiosyncrasies trend in the same way as label-mate Juiceboxx  and if I were you, seeing what's been cooking could be a lot of fun with their record release this Thursday in Bay View.
Also on the bill is Riverwest folk hero Xavier Le Play's project Peeper & Le Play and Philly's Palberta…
Also, there's the first appearance of a band called Lottery Trust featuring an intriguing mix of members of Midnight Reruns, Call Me Lightning, Slow Walker. If Thursday is your Friday, this should be your spot.
Thursday at 9pm @ Cactus Club ($8)
#2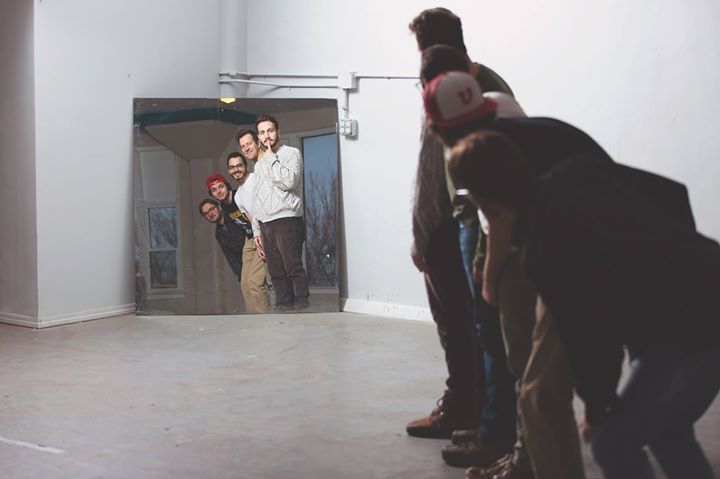 Cullah & The Comrades (record release) + D'Amato 
Cullah is a name that keeps popping up for me; at times requested on the request show and in others, in conversation with musicians. What I've noticed is that there is a respect and a reverence for the talent and the dedication he's had to an ever-evolving craft. That said, I've never seen the band play (though what I've heard sounds great.) That Cullah & The Comrades are sharing the bill with a another dynamic, talented performer and musician in the form of D'Amato is just another reason to peep what looks like the local show to see this Friday.
Friday at 10pm @ Company Brewing ($7)
88Nine Radio Milwaukee
French Horn Rebellion, Damien Jurado and more

It's the weekend! It's what you've been working for…right? Get out to these spots this weekend in Milwaukee…

#3
Lina Tullgren + Spirits Having Fun + Carbon Bangle + Sundial Mottos 
This Friday is also an intriguing intersection of music from all over the map as Maine's Lina Tullgren leads a show that looks to be a gathering of interesting spirits. This show draws on such an interesting thread as Chicago's Spirits Having Fun, Madison's Carbon Bangle and Milwaukee's own Sundial Mottos join Tullgren in Bay View this weekend for
Friday at 9pm @ Cactus Club ($10)
#4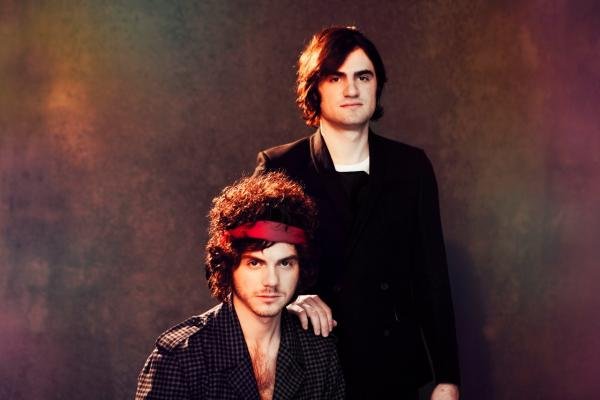 French Horn Rebellion + LUXI  
Arguably the show of the weekend is also happening in Bay View as ex-Milwaukeeans French Horn Rebellion are in town for a get down. Fresh off a new cut with legend Jody Watley, the Brooklyn-based electro dance duo are set to throw down at the Cactus Club and I expect a sweaty affair.  There are also some special guest performances by LUXI, Amanda Huff, Joe Tomcheck (of Paper Holland), Peter Thomas (of the MSO), 88Nine's own Amelinda Burich, Geoff Moon (the sax man!), and the #HonoraryGirls. 
Saturday at 9pm @ Cactus Club, 9 p.m. ($17)
#5
Damien Jurado 
Modeling his career on more idiosyncratic, unpredictable figures like Neil Young and Bob Dylan– folk singer/songwriter Damien Jurado quietly built up one of the strongest catalogs on the indie scene, earning high critical praise yet somehow never quite getting his proper due. perhaps it's because he's always followed his own muse; whether fans and critics enjoyed it or not. Jurado is a  literate artist, spinning songs like stories about everyday despair grounded in traditional folk much like Elliott Smith or Cat Power. Add detours into pop, roots rock, full-fledged electric indie rock, psychedelia, and even found-sound experiments and you've got Jurado in a hard to crack shell. Definitely a worthy Sunday night adventure…
Sunday at 8pm @ The Back Room at Colectivo ($20)