640
320
Colors & Chords
November 22, 2019 @ 5:00 pm

-

10:00 pm
Related Events
88Nine Radio Milwaukee
Milwaukee's Music, Art, and Tech Spectacle!
STUDENT AND FAMILY VIP WELCOME: 5:00 – 6:00pm
DOORS OPEN: 6:00pm
SHOW STARTS: 6:30pm
2019 BANDS
The Quilz
Marielle Allschwang and The Visitations
Mike Benign Compulsion
Dramatic Lovers
2019 ARTISTS
Danielle LaMere
Chris Willey
Blake Himsl-Hunter
Mutope Johnson
The Stage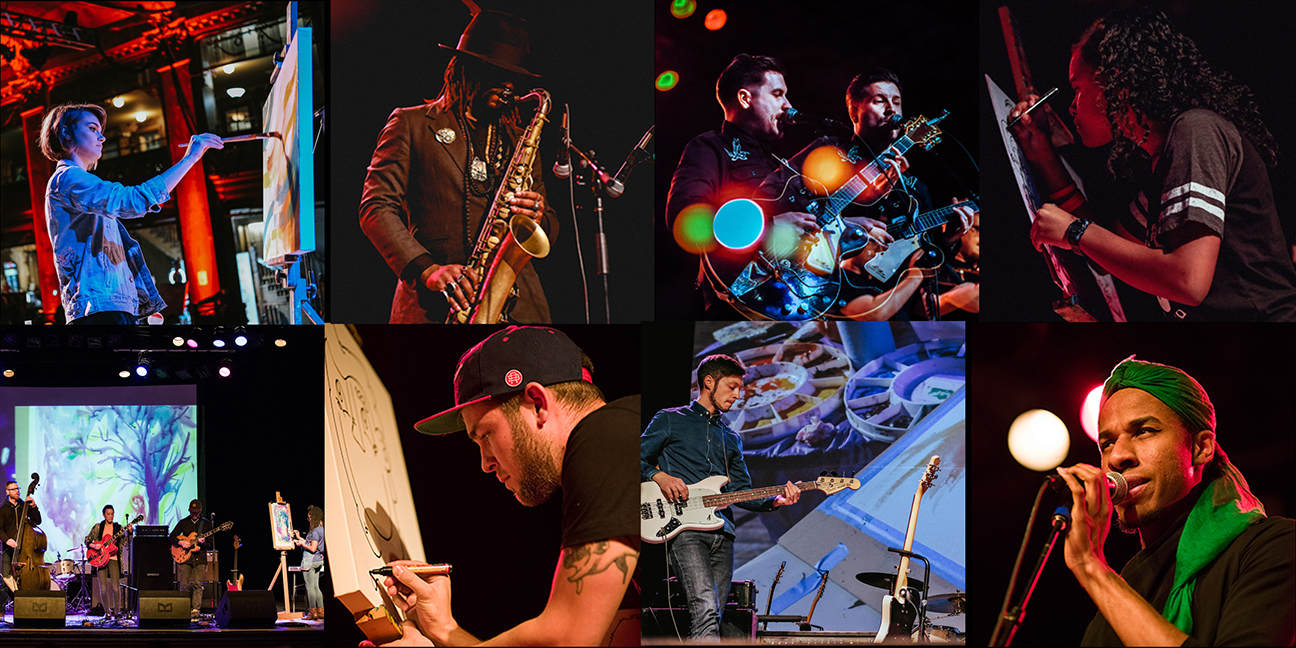 Join us on Friday, November 22nd for Milwaukee's Music, Art, and Tech Spectacle! Colors & Chords is a one of a kind event that celebrates music and art by pairing bands with prominent local artists onstage for a 30 minute set. Held in the historic Turner Hall Ballroom, Colors & Chords merges musical craftsmanship with each artist's interpretation of the music.
The Balcony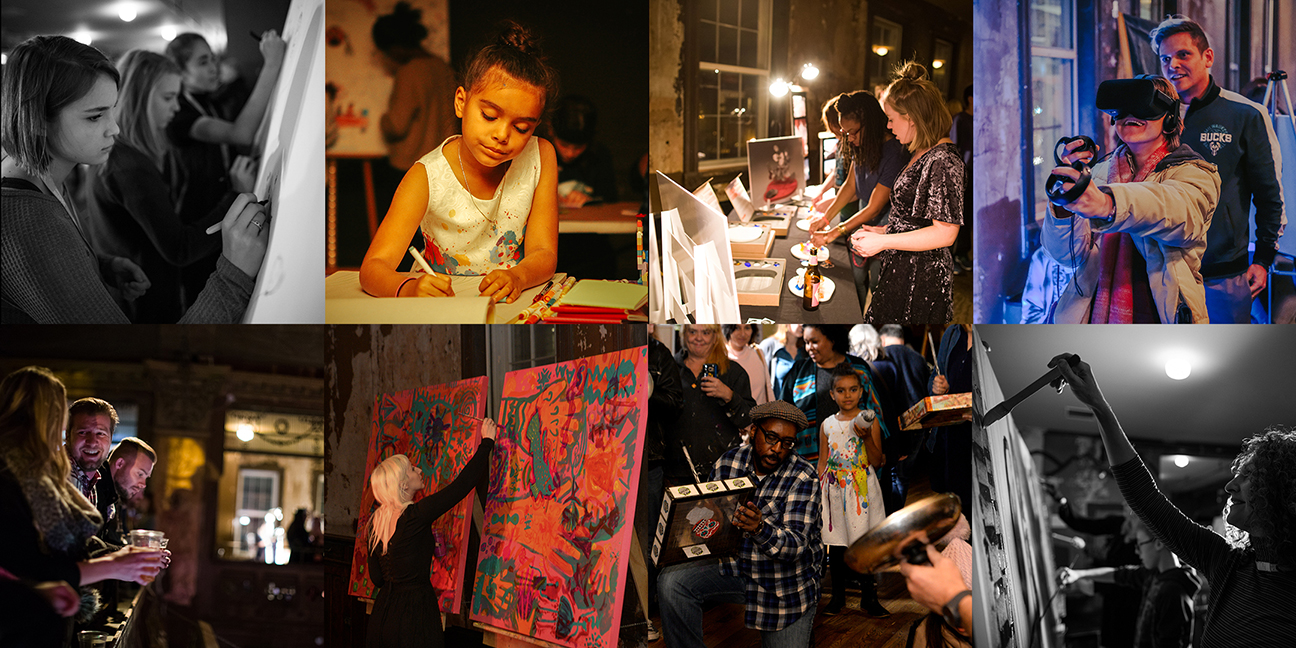 Mulitiple participatory art, music, and technology installations are staged in the balcony, inviting audience members to engage in imaginative exploration throughout the evening.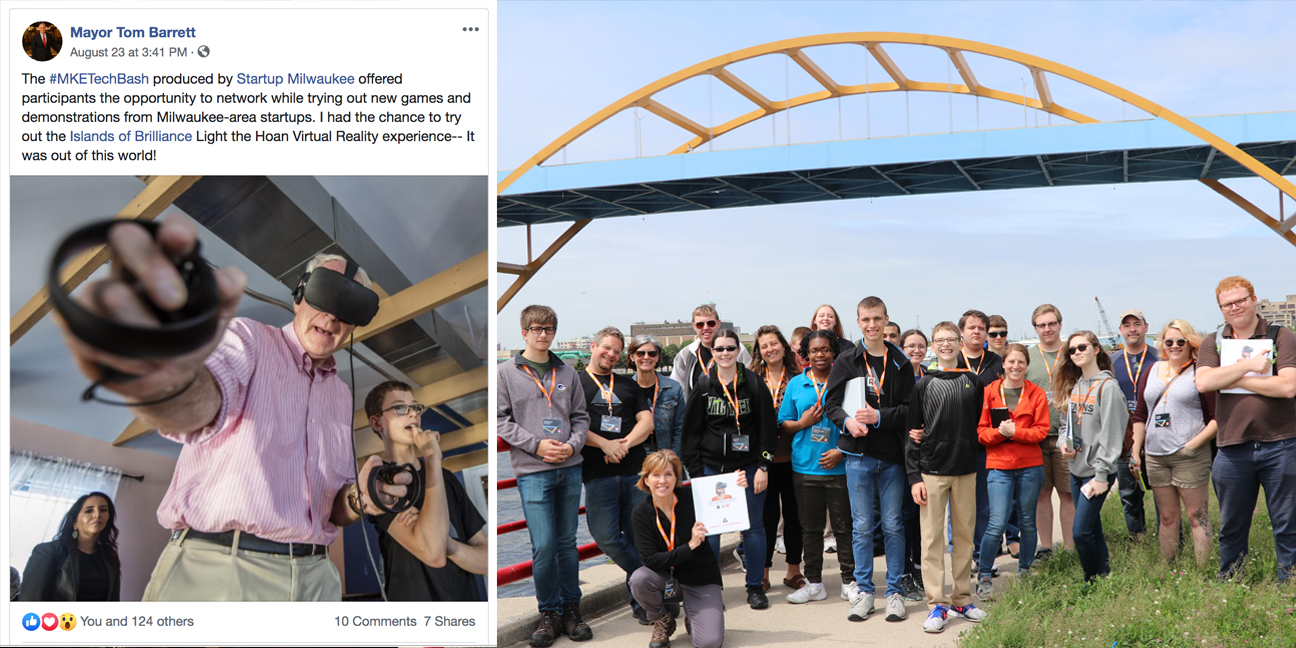 Light the Hoan!
Guests can engage in a Virtual Reality (VR) experience of the Milwaukee inner harbor and Hoan Bridge, complete with flickering virtual lights that users can change through virtual interactions. The VR experience was created by IOB's first cohort of Digital Academy candidates in collaboration with UWM's Immersive Media Lab and Outer Rim Studios.
---
The Zen Den

Tucked away in the back of the hall and staffed by Occupational Therapy graduate students from UW-Milwaukee, it offers a quiet area created by sound dampening curtains. Inside there will be project tables with plenty of quiet activities including model magic and sketchpads. Additionally, fidgets, headphones, and ear plugs will be available for our student guests who need accommodations.
The Ballroom Floor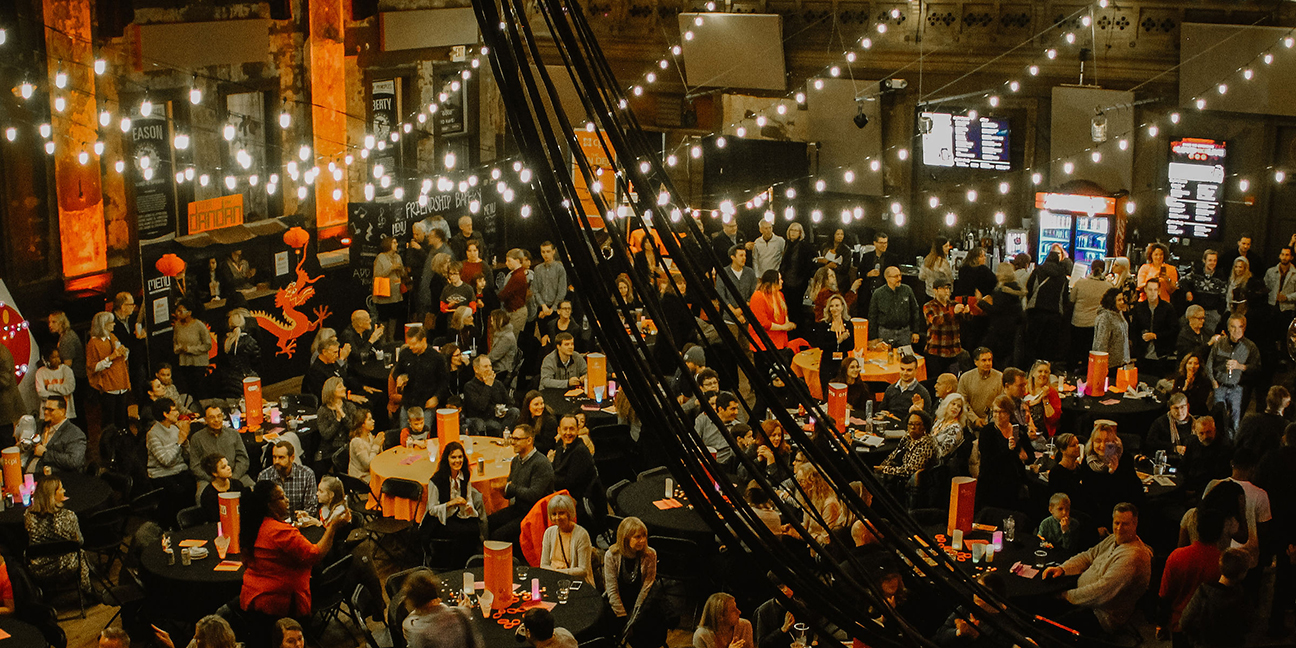 Tickets to the Food Truck Village sponsored by Xerox are included with all Colors & Chords tickets! This year our guests can enjoy small plate selections from Maxie's, Story Hill BKC, Glorioso's, Zamboni's Rotisserie Grill, and Jake's Burger! The "food trucks" are temporary facades on the ballroom floor, built through a collaboration between design students from IOB's Digital Academy and engineering students participating in Elmbrook and Wauwatosa school districts' Launch Program.
The Goods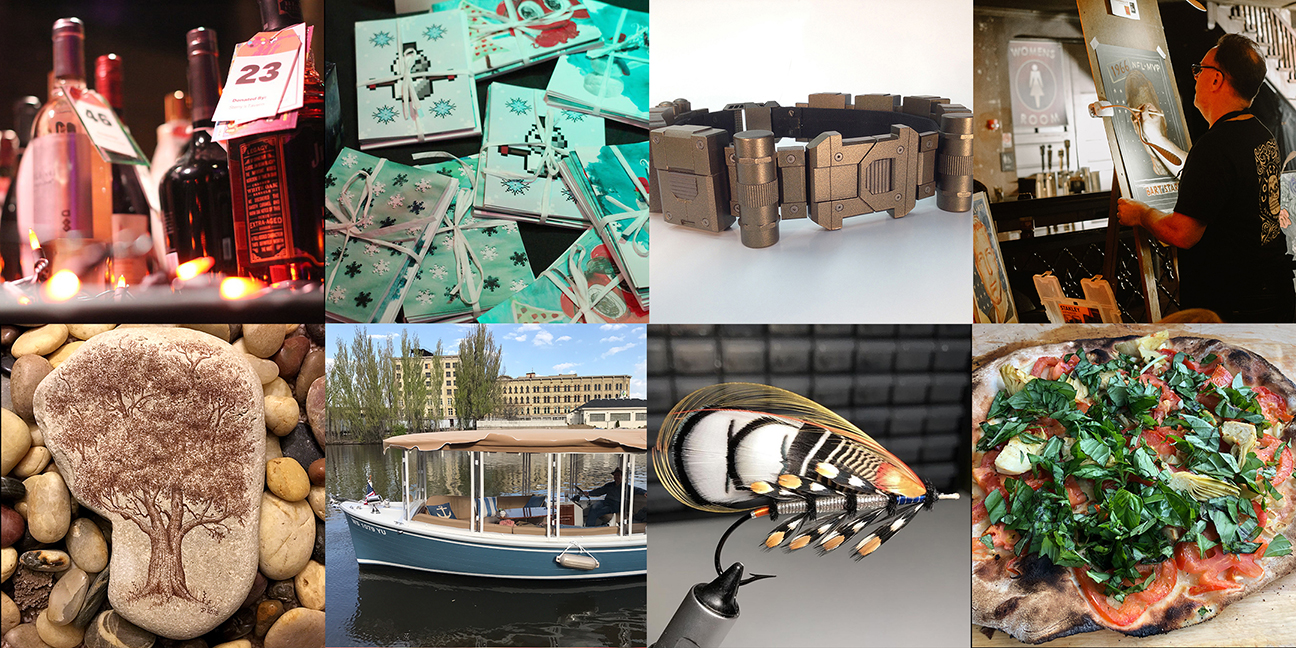 Colors & Chords offers an array opportunities for you to help Islands of Brilliance continue its innovative work for neurodiverse youth and young adults. This year we're featuring the ever popular C2 Bottle Pull, the Beer For a Year raffle, and 30 unique items and experiences available via silent auction. And of course we'll have merchandise featuring the amazing artwork of our talented IOB students created during 2019 workshops!!
The Program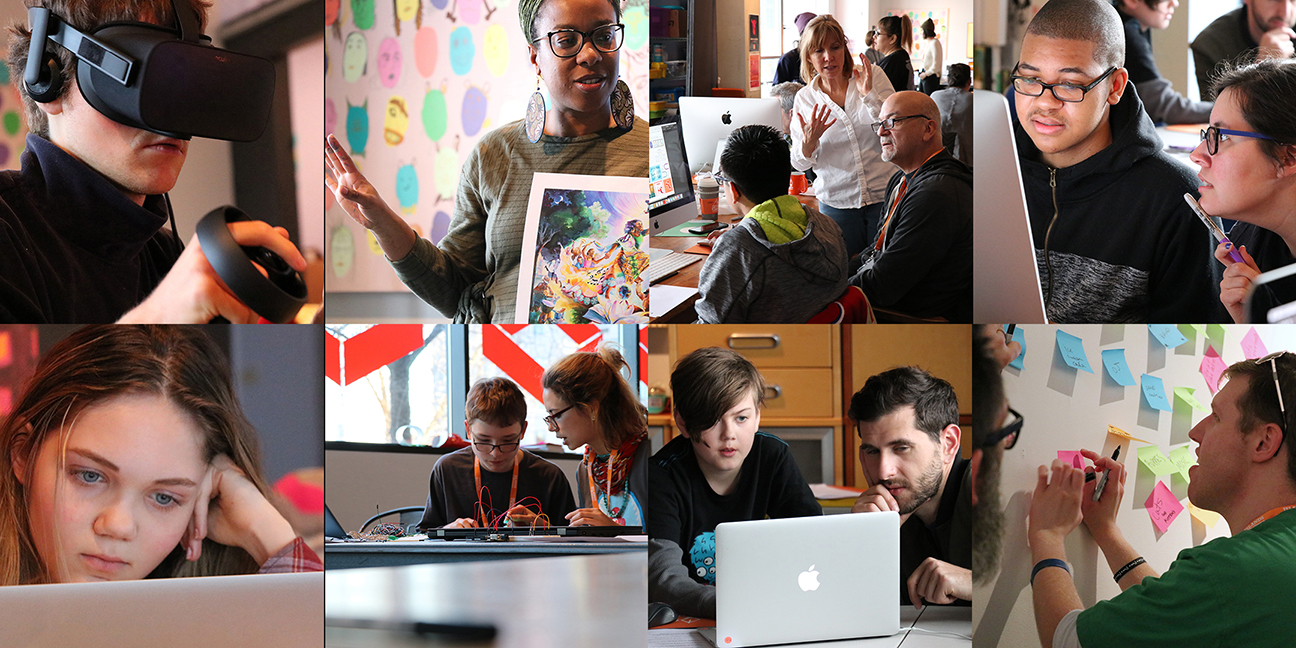 Islands of Brilliance's neurodiverse talent incubator is unlike any other model in the country, consisting of three distinct phases designed to provide measurable benefits for all of our participants through gains in social communication skills and vocational exploration opportunities. 2019 has been a transformational year for IOB, and we're looking to build on the momentum and continue to increase capacity and access to the program! Money raised at the event helps sustain existing programming, develop new STEM related programming and partnerships, provide scholarships, and help with new equipment purchases.