The Golden Grenades give an explosive performance at 414 Live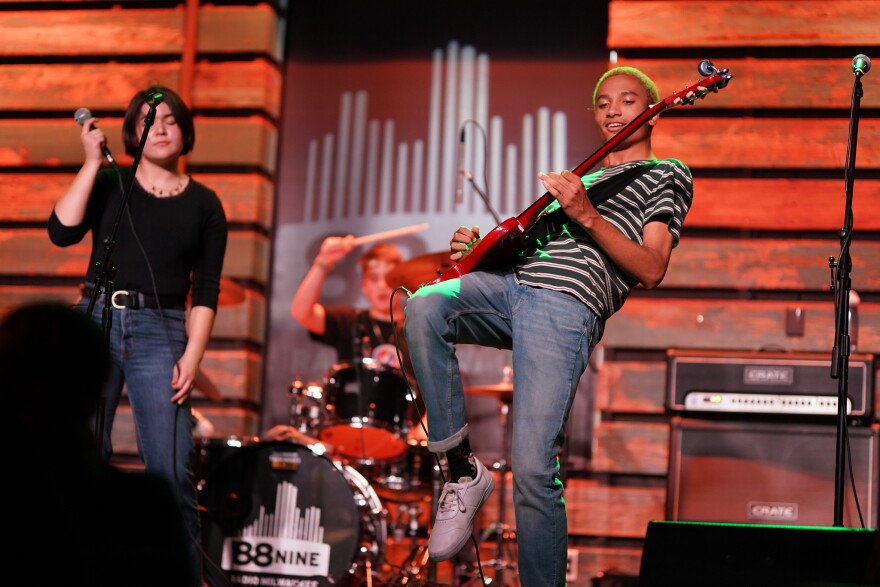 For a rare Halloween performance last week on 414 Live, we welcome the young rock group The Golden Grenades. These Grace Weber Music Lab alums recently dropped their debut LP, "Far Too Gone," and we got to discuss the group's beginnings and the making of this new record.
The group formed when Josh and Owen, met playing in the Milwaukee Symphony Orchestra steel drum band and then after scouring the city, they found Maya and Terronn, thus forming the official lineup for The Golden Grenades. The group have been together for about a year, already performing large stages like Summerfest and Chill on the Hill. On top of this, the group even released a full-length album and there is more ahead. "Basically, all of our future EPs and albums are pretty much telling a story," they said, including the current release which covers "climate change, political stuff" and more. The LP was recorded at Hifi Studios in Riverwest.
Although new to the scene, the group has had a surge of success and shares their advice to "just play everywhere, you never know who's going to be at one place."
This performance was extra special because the group not only dressed up for the occasion; they also made a spooky new song just for this performance.
You can stream their interview and performance below.