640
336
88Nine Radio Milwaukee
Don't forget it's the weekend as you celebrate your mom this weekend

Local bands new and old, plus an old great — you've got plenty of music to choose from this weekend between pampering mom.

I've got five picks for your weekend sure to whet any musical palette. Seattle DIY? Check. Downtempo acid jazz? We've got that too.

Take a look at my curated list below.
Tacocat
Seattle band Tacocat are headlining a show this Friday at The Cactus Club. Their music works the intersection funny and catchy, spinning feminist pop-punk songs with honesty, humor, and hit-making habits. Sensibilities that have built the band a fiercely devoted fanbase over the years, one that has followed them from basements, to dive bars, to festivals and spots in between. They make music with depth and wit in a world at wits end. Sami Lanzetta and Heavy Looks open.
Friday at 9 p.m. @ Cactus Club
Platinum Boys + Assault & Battery + Population Control
My local show of the weekend features band always down to clown, Platinum Boys. In the four years they've been together, they've proved themselves to be remarkably up to the task of making music to have fun to and sound like a rager you want to be at. Assault & Battery are another local group, and though I'm not terribly familiar with them, I like their self-descriptive — streetpunk, Oi!, hardcore. Given the way these two bands rock, it's no surprise to see thrash metal act Population Control on this high octane bill.
Saturday at 9 p.m. @ Cactus Club
Mark Farina
I'm going a bit farther afield for my third pick. Madison isn't really my beat, but Mark Farina is. I found Mark Farina through his legendary Mushroom Jazz records he released in the 90s and early 00s. Records that were incredibly dope acid jazzy compilations of deep boom bap, left-field beats and downtempo dance music. He's also well known to house music heads for his excellent originals. He makes it to Milwaukee every now and then, but why not make a trip out of it?
Saturday 9:30 p.m. @ High Noon Saloon
Plasticland
Apparently Plasticland is a Milwaukee band whose neo-psychedelic, garage rock sound ruled the region in the early 80s. Built on the bones of an earlier outfit known as Arousing Polaris and founded by Glenn Rehse and John Frankovic, Plasticland had an interesting genome of old school cats like Dan Mullen, Brian Ritchie (later of The Violent Femmes), Victor Dimichei are a few others who also played in the band. For me, this is an interesting show because it offers a look back in time to a scene I'm not terribly familiar with.
Saturday at 8 p.m. @ Shank Hall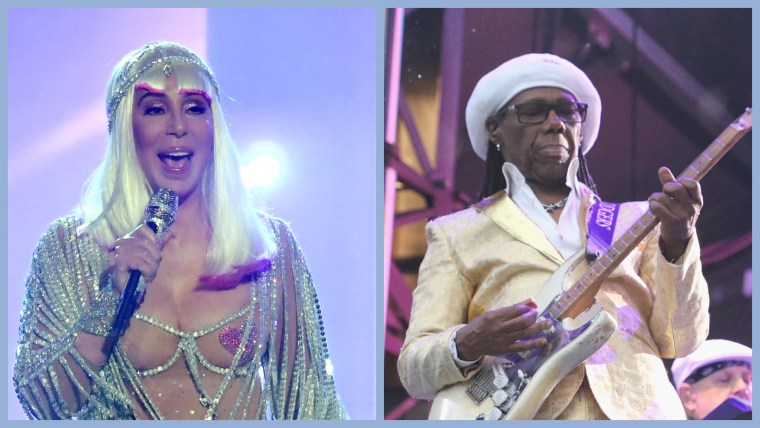 Cher + Nile Rodgers & Chic
I ain't gonna lie, I'm don't really have strong feelings about pop icon Cher. Cher is in town this Mother's Day as part of her "Here We Go Again" tour despite having a farewell tour in 2005. Pretty sure she'll be working her bag of hits, and that's pretty cool. I am however, way more interested in dance music pioneer Nile Rodgers who'll open the show with his erstwhile outfit Chic. Good times indeed.
Sunday at 7 p.m. @ The Fiserv Forum