Beyond the binary: Transgender voices in the body positivity movement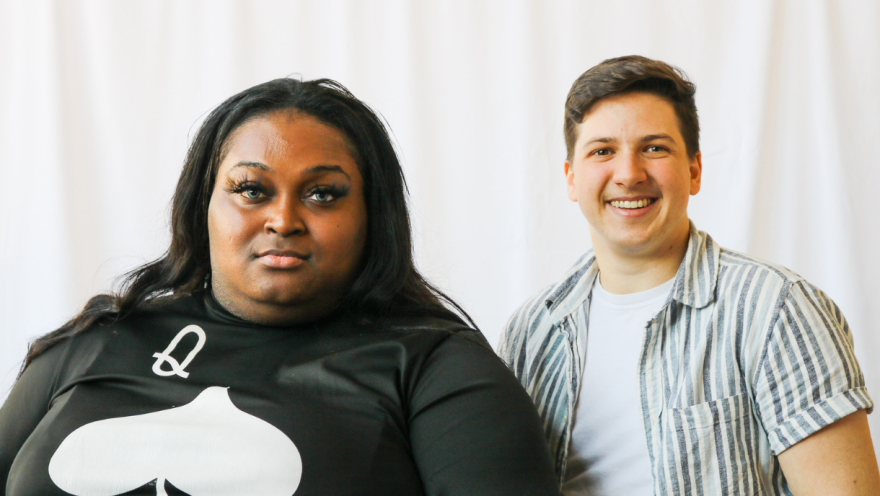 Bodily autonomy is the most basic and powerful form of dignity. It means your body belongs to you. It also means you have agency to decide what happens to your body, health and safety. However, it's not something everyone has.
Throughout the 2023 legislative session, politicians across the country introduced more than 124 bills restricting LGBTQ people. Among the targets: their freedom of expression, the safety of transgender students and access to healthcare for gender dysphoria.
Amid that environment, we dedicated this entire episode of Uniquely Milwaukee to members of the transgender community as we continue our month-long focus on bodies. We wanted to hear from them directly because transgender bodily autonomy should not be up for debate.
The episode starts with Bex Streit and Aaleh Hughes from the Milwaukee LGBT Community Center, and continues with Akari Wilder. In both conversations, they provide much-needed perspective by sharing personal experiences, challenges they encountered and information everyone could use.
As we approach the final episode of our focus on bodies, we invite you to join us at Milwaukee Artist Resource Network in the Third Ward at 5 p.m. next Friday, April 28, for a pop-up exhibition and community conversation around everything bodies. The event will feature portraits from this month's guests and an opportunity for you to participate by getting your own portrait taken. For more information and to RSVP, visit the event page on MARN's website.
This month's episodes
April 4 — Real Women, real bodies: Getting candid about body-image journeys
April 11 — Breaking the silence: Men and women navigate beauty standards from hair to height
April 14 — All about that hair (minisode)
April 18 — Beyond the binary: Transgender voices in the body positivity movement and embracing body diversity
April 25 — Leaving no one behind: How the disabled community challenges inclusion and ableism